What Tools Do Interior Designers Use?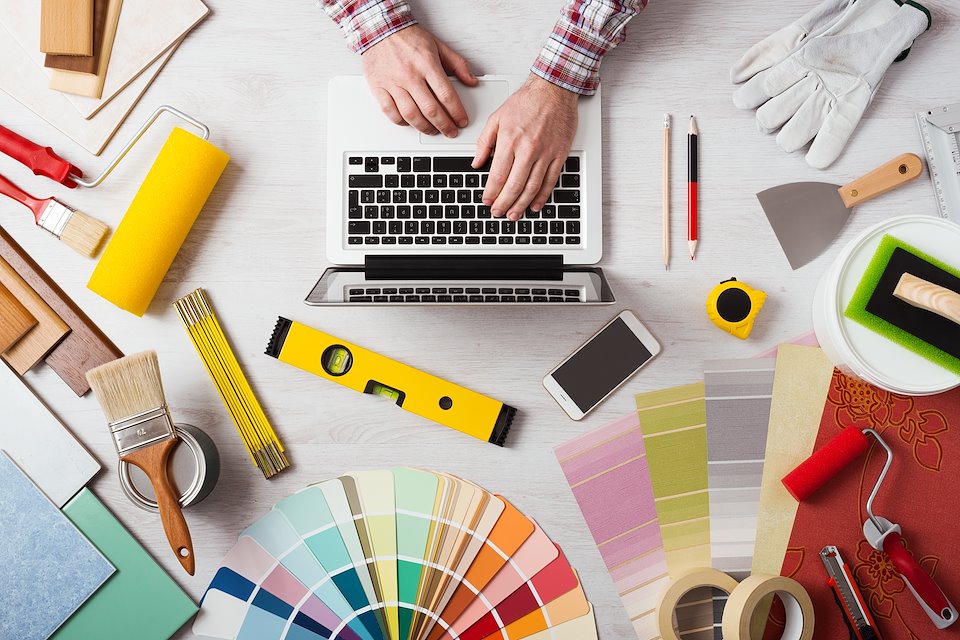 A qualified interior designer is expected to have a sense of color, creativity, and artistic ability, as well as to be an expert in trends, fashions, and styles. Armed with your education, keen eye, and commitment to excellence, you will need some extra tools in your belt. Having good ideas in your head is not enough because you should put them on paper. We are going to explore the top essential designer supplies – a must-have kit of equipment for creating great projects and presenting them to clients.
Drawing and Drafting Supplies for Interior Designers
We know what kind of equipment is employed by a carpenter. What tools do interior designers use?
The process of modern design production is dominated by computers, and a variety of software programs are also included in the job. However, old-school designers still use architecture paper to draw their plans and determine the location of each piece of furniture or lighting.Hand drafting remains the foundation of the theoretical course of interior design, so students are still required to study this technique before their introduction to computer-aided design (CAD) software. As you see, every specialist has to be proficient in hand drafting. All drawings employed by interior designers fall into three categories:
process drawing (preliminary sketches, rough images, etc.);
construction drawing (elevations, floor plans, etc.);
presentation drawing (three-dimensional views, formal sketches, etc.).
During the initial design phases, an interior designer creates technical sketches quickly to show his ideas to others. The process of making sketches requires drawing tools such as a pencil, ruler, compass, T-square, and a special drawing table.
Pencils
To make preliminary sketches for customers, you will require quality pencils. Buy some plain wooden ones with different lead types. "H" marked pencils will be perfect for light markings and "B" pencils will suit darker lines. Try various brands to choose the one that is most comfortable for you. You should also invest in a good sharpener and eraser, in case your writing instrument is not equipped with one at the top. Mechanical pencils provide sharper writing and are considered an indispensable variant for drawing.
They require no sharpening and come with additional lead for refilling. 0.5 and 0.7 mm leads are the most commonly used lead sizes. Mechanical pencils come with built-in erasers to remove uneven or unwanted lines.Useful recommendations offered at https://wowpencils.com will be helpful in making the right choice. Find here more details and descriptions, because using a quality pencil is a driving factor to a professional sketch. In addition, an interior designer needs the following specialized tools to bring designs to life. Review these essentials to know what is next on your purchase list.
Parallel Ruler
If a designer needs to draw exact parallel lines, he uses a parallel ruler because making such lines precise on paper is rather difficult. This device includes two parallel blades fixed at the ends by hinged arms. It is a helpful instrument to create straight lines at different distances from one another.
T-square
The T-square is one more basic tool in a designer's work. It consists of a shorter strip (a head) and a longer blade. The blade is fixed to the head at a right angle. These devices come in different sizes and range from 15 to 72 inches long. A T-square is usually used to draw right angles and straight lines.
Compass
The compass is a typical drafting device for those who need to draw arcs or circles. This V-shaped instrument consists of two rigid legs, where one leg has a sharp end tip and the other holds a pencil. The sharp tip is fixed on the drawing surface and the other one rotates and marks an arc or circle. Change the hinge angle and adjust the radius.
Special Board or Table
Performing design drafting requires a proper and stable work surface. There are several options of surfaces that serve the same purpose, so you can choose from:
drafting boards;
drafting tables;
drafting machines.
All boards are portable items with level and smooth surfaces, which helps to accommodate big paper sheets for drawing. The sheets are mounted to the board to avoid any shifting during work. Such boards can be anchored to an ordinary table or counter.Drafting tables have adjustable legs or a top for creating an angled surface. Some of them come with a built-in straight edge.
A drafting machine includes a number of drafting tools in one. You can buy this system as a portable board or as a part of a drafting table. It combines with two inserted rulers and a protractor which moves across the table surface on the track mechanism attached to wire cables. Such drafting machines are more expensive than ordinary drafting tables or boards, but these convenient devices greatly improve the accuracy of your drawings and save your time. If your apartment/workplace is not large enough to home a stand-alone table, opt for a drawing board or a desktop model, so you can dismantle it between working sessions. Add a bright light and get a comfortable drafting chair.
Computer Aided Design Instruments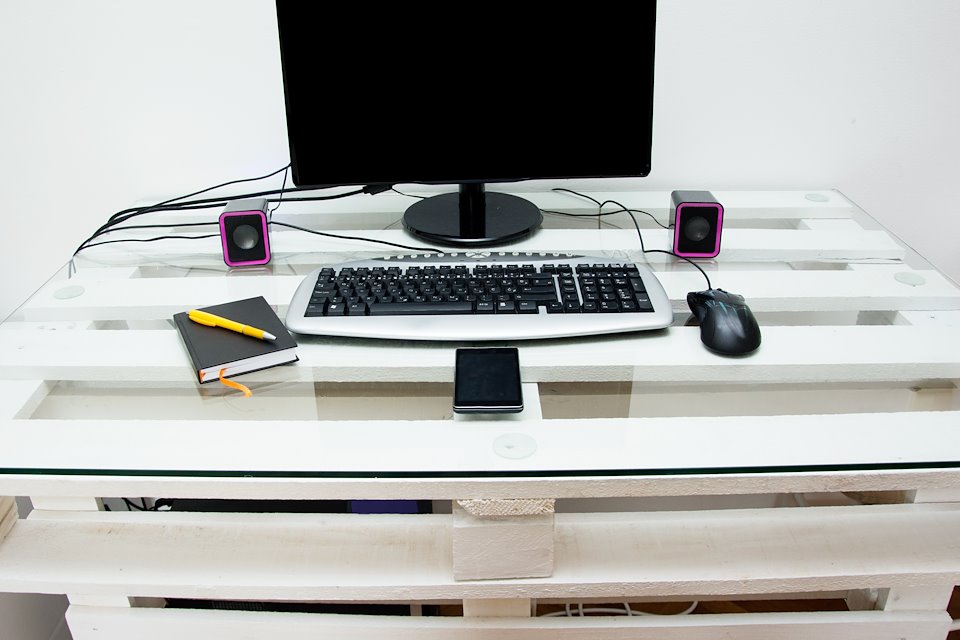 Nowadays, everything is becoming digital, and interior design is not an exception. Even an entry-level specialist for planning interiors should have basic knowledge of some computer aided design (CAD) tools. This software creates sketches, diagrams, and plans which are necessary for all parties involved in the process. It converts initial drawings and measurements into a 3D plan and forms a realistic impression. Interior designers work with the plans provided by architects, so knowledge of CAD gives access to these plans easier. CAD drawings can be sent electronically to clients or building contractors for review, which saves money and time without resorting to printing services.
CAD serves as a rapid facilitator between designers and contractors/builders for clarifying instructions, and between designers and clients for a prompt feedback.The traditional method of creating designs which are drawn by hand becomes old-fashioned, even employers don't prefer it very much. Modern computer techniques make them easier to redesign, and besides the output is better and more vivid as compared to handmade. Designers can quickly experiment with designs and focus on details.
Of course, the sensory feel of color and fabrics is rather relevant, but visualization of the finished project helps clients. The customers see their space from different angles, which helps to make the final choice easier.
The advent of CAD provides a level of flexibility which cannot be achieved with hand-colored work. Three-dimensional illustrations can simulate a working tour during presentation for heightened realism.
Tablets and smartphones put the whole technology of interior design into your pocket. Download the corresponding applications and draw from any place you are. Here are some popular software tools that an interior designer is expected to know.
SketchUp
This computer program is known as Google SketchUp, because it was under Google's ownership during 2006-2012. Known as an easy-to-learn and easy-to-use program, it is the basic software tool to start working. There are two versions available:
SketchUp Make (free edition);
SketchUp Pro (paid version).
The program comes with an open source online library of free 3D model assemblies and supports third party plugins for improving its functionality. However, some designers have difficulties trying to model complex surfaces and visualize complex 3D models.
Autodesk 3ds Max
This popular computer program is another option in the category of easy-to-learn tools which are used both by students and professionals. The Autodesk 3ds Max offers great instruments for rendering and visualizing interiors. Though this software is simple to start with, it comprises numerous functionalities and a flexible plugin architecture to support applications of the third parties.
Autodesk AutoCad
Autodesk AutoCad is a highly technical and difficult software tool; however, it remains one of the most popular and basic programs for designing interiors. It is widely used in most architectural firms and a must have knowledge for interior designers. It is famous for its high productivity tools and highly realistic details. In fact, it is the most popular product of Autodesk. It creates 2D and 3D visualization and animation of interiors to realize super realistic vision of the design plan. The program saves your valuable time, especially when you are dealing with multiple design options and client changes. It is used with Mac and Windows operating systems.
Home Styler
It is a free mobile application which helps to superimpose virtual furniture into a snapshot of your house. For example, say you want to buy a piece of furniture and would like to know how it fits in your home. Home Styler is a program that will show you the right choice.
Other Supplies That You May Need
Sometimes it happens that customers like some design idea, but they have trouble expressing it in words. An interior designer should have extra tools at hand which help to understand clients' tastes and design the scheme that they will like. Offer them a color wheel, fabric samples, and swatches of other materials. Acquire marking pens in assorted colors, oil crayons, and colored pencils. Have a selection of recent design magazines and books that portray noteworthy interiors.Some designers use digital cameras and create visual pictures of furnishings, accessories, or job sites. They download these photos into CAD programs for further integration into design plans.
Color Scheme
A color scheme guide demonstrates the interaction of primary, secondary, and tertiary colors. It is a collage of color samples (for fabric, paint, or flooring) which a designer offers to a client. This color wheel helps them to choose the right palette to match walls, floor, ceiling, and furniture. Such a demonstration gives a realistic rendering of how your apartment looks when completed. This tool is very useful in combining various colors together and determining if they work harmoniously. Besides, a quality color scheme reinforces your credentials as a professional and adds a piece of science to your proposal.
Samples & Swatches
Each qualified interior designer has a collection of samples of the materials used in interiors. They may include paint colors, wood treatment, natural stones, carpets, floor coverings, tiles, wallpapers, and fabrics for draperies and upholstery. Such a collection has to be large and well-organized. To handle them easily, mount the samples on sheets of hardboard.
Fabric makers and paint manufacturers provide designers with swatches and catalog books to promote their products. These tools assist in creating a color palette of the whole room and help to coordinate paint color with furniture, fabric, leather, and accessories. Designers can make recommendations based on their training and experience in order to advise the colors which will work best, but the client's preferences are also taken into account for the final decision-making. In this case, swatches will help. Indeed, the feel and texture of fabric is as significant as looking at images, so bringing physical items is compulsory.
Sometimes it is also important to narrow down the range from a catalog, because the weight of all samples makes them impossible to be taken to every consultation. You may create an optional board with potential fabrics and colors to provide a general idea of your proposal.
Instruments for Measurement
Most interior designers like to feel the space they're designing and take all measurements on their own. Such practice also makes them sure that they have the precise numbers without relying on measurements taken by somebody else. The following tools will come in handy for this:
measuring tapes (rigid and cloth);
digital measuring devices (level).
A measuring tape is a tool that has to be kept close all the time. Make it your second nature to put one in your bag each time you leave the office. You will surely need it to measure all the possible spaces – between paintings on the walls, between cabinets, window dimensions, etc. An accurate measurement guarantees that all curtains, rugs, and couches will properly fit in the room. When you make a sketch of the room layout, the correct dimensions of all sockets, windows, and doors are primarily important. Rigid tapes are useful for measuring straight length, while cloth tapes are good for angled and curved surfaces. Electronic devices give more precise measurement results. Levels ensure that the room comes together through balance and symmetry when hanging shelves or pictures.
Summing Up
The profession of an interior designer is very complicated and requires a lot of skills and efforts. To add a few more, each designer has to establish various connections to rely on as well as seek out creative craftsmen and other people on whom he can call to create a masterpiece for clients. Build a portfolio of your previous commissions to show your credibility to new customers. Include your awards, testimonials, photos, videos, and other things that show your recognized success. Have a good-looking appearance and practice your communication skills. Grab the essential designer tools described in the article, start a successful career, and create a fabulous look in every apartment.